[et_parent equal_width_tabs="yes" justified="true" color_tab_txt="#00b7e0″ color_tab_bg="#d1f5fc" color_act_txt="#ffffff" color_act_bg="#00b7e0″ color_hover_txt="#ffffff" color_hover_bg="#00dd7d"][et_single icon="fa fa-building-o" tab_title="Company Details" tab_id="1594052362095-7″]
Rejuv MedFit is focused on regenerative injection training and business coaching and consulting. We support physicians and medical professions in building their model of healthcare using systems and processes developed over the last 13 years at Rejuv Medical and through the guidance of the Rejuv MedFit team. Each business is unique but they all require many of the same groundwork that others do. We help by providing structure through systems and adjust them to help each independent business thrive. Our program is not just business and marketing tools though, Joel Baumgartner M.D. also coaches healthcare professions in regenerative injection training techniques and outcome optimizations.
We have worked with over 75 clinics around the world to enhance their business and clinic structures while also optimizing patient outcomes. We also have helps 100's of providers learn the art of regenerative injections through our training courses, while also creating two injections training manuals that are used in Universities and private practices.
If you are looking to learn more, please head to www.rejuvmedfit.com or www.regenerative-md.com
[/et_single][et_single icon="fa fa-phone-square" tab_title="Contact Info" tab_id="1594052362112-7″]
Garrett Ewers
Chief Integration Officer
Garrett has been coaching, managing, and consulting in many different industries in his career. Over the past three years Garrett's focus has been leading Rejuv Medical and MedFit in the marketing arena, focuses including social media, email, and automation of the sales and retention process. Garrett is now focused on taking over the helm of Rejuv MedFit as the primary coach and visionary to help other medical practices reach their potential.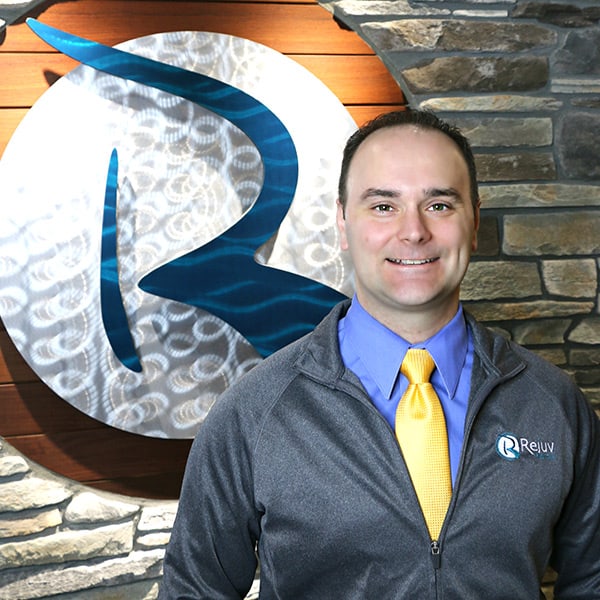 [/et_single][et_single icon="fa fa-file-text-o" tab_title="Resources" tab_id="1594052548829-3-1″]